Earthquake Spectra Issue about NGA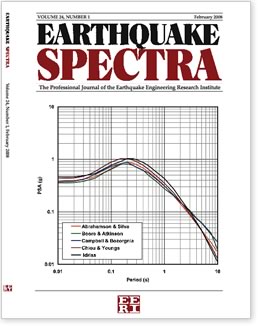 The full text versions of the manuscripts in the issue are only available to users who have access to Earthquake Spectra Online. For more information about Earthquake Spectra and how to gain access to the EQS articles, see the EERI webpage. Earthquake Spectra is published by the Earthquake Engineering Research Institute.
Volume 24, Issue 1 , pp. 1-341
Preface
Manuscripts
The above Table of Contents is for individual, noncommercial uses only. A limited license is granted to individuals to print or electronically store this document on their personal computer or workstation. Redistribution beyond person-to-person exchanges requires consent from EQS (spectra@eeri.org).